BuzzFeed - US (Wednesday, 17 May)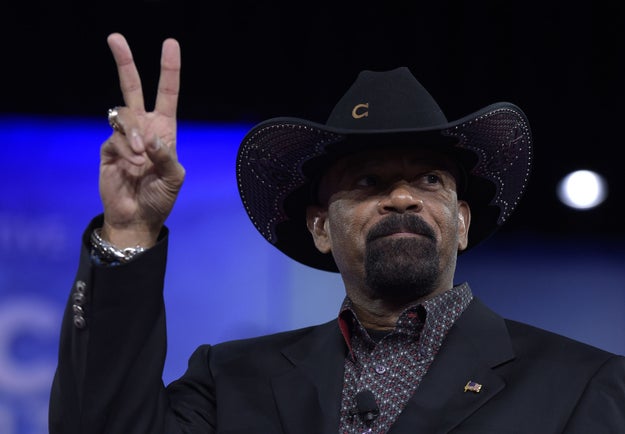 Sheriff David Clarke has suggested the Black Lives Matter movement would team up with ISIS, called Hillary Clinton a "cop hater," and compared Obama to Hitler.

Susan Walsh / AP

For starters, in 2015 Clarke compared former President Obama to Hitler and called on people to "wake up!"

Twitter / Via Twitter: @SheriffClarke

He also called Obama, Hillary Clinton, and other high profile Democrats "cop haters."

Twitter / Via Twitter: @SheriffClarke

View Entire List ›...
To add to this post "The Sheriff Joining The Trump Administration Peddled Conspiracy Theory, Claimed ISIS Was Teaming Up With BLM"; share your views in the comments section below or click here for more detailed content.
- Advertisement -
Metroble is a complete global news reader platform. We distribute news and information every minute of the day from a number of news establishments in US, UK and the world. Follow all the interesting news and stories you love and care about in one place on Metroble.
All copyrights on Metroble.com are owned by their respective owners.
Related Posts